Planning for the future entail youth to qualify themselves with a certain level of expertise, some basic skill set and a good amount of knowledge which may enable them to easily adapt to the rapid global changes taking place around them. It is not a conclusive action of a scientific discovery; It is more of a pre-established development philosophy which has sustained itself among humanity for years.
Today, all modern development programs, research institutes, and organizational platforms have approved its validity and has made it an undisputed fact, unanimously agreed upon by all stakeholders.
Just five years ago, Dubai launched its first Government Summit which marks the date as one of the highly anticipated leadership events in the history of Dubai. The initial goal of launching the summit was to discuss how the future of Dubai will shape up in the coming years. Following the vision of His Highness Sheikh Mohammed Bin Rashid Al Maktoum, Vice President & Prime Minister of UAE and the Ruler of Dubai, the World Government Summit (WGS) discussed how to organize government administration and services. Now widely recognized, the event has gained considerable attention around the world.
But it doesn't just stop there… one interesting factor that the World Government Summit (WGS) focuses on is the rapidly changing nature of jobs in Dubai. Keeping that thought in mind, I thought it would be wonderful if I cover an article based on some of the rising job trends in Dubai for the year 2019.
Emirates Career Paths that Promise to Shape the Future of Dubai Economy
It comes as no surprise that the job market in Dubai is very stable for the skillful lot. Whether you are actively employed or are an anxious job hunter, there is good news waiting for you. Observing how technologically the state is advancing, Dubai has realized the potential of modern-day opportunists who are not only tech-savvy but are also highly intellectual. In order to retain the new youth, locals at Dubai have taken a more resilient approach to offering new career opportunities to the country's millennial workforce.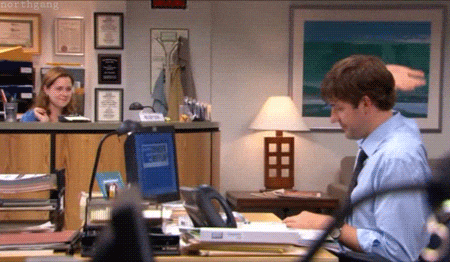 Job areas that have observed a dramatical surge include Real estate, construction, manufacturing, domestic services, market research, government sector, media and IT. These professional areas have seen an incredible rise in most of their job roles in the coming year, according to the industry experts.
Realtors
From a fishing village to a global hub of real estate, Dubai has become a magnanimous labyrinth of high-rise buildings, condos, and housing. With the passage of time, real estate business has exponentially boomed within the heart of Dubai and has been gradually encroaching upon the outskirts each year with ever more construction sites being setup on the fringes of the city of Gold. Unlike any other city of UAE, Dubai has a major supply line of oil which incredibly helps them diversify their economy. This leads to a major spike in economic growth and over the past two decades, Dubai has successfully been creating some amazing architectural marvels. Dubai now stands among countries like New York and Shanghai with skyscrapers dotting the horizon.
Finance and Accounting
Where there are big bucks being earned, the need to organize and keep a record of it necessitates a robust finance and accounting department. As businesses within the UAE are developing, so is the demand for people who are good with numbers. According to Robert Half,
"Candidates with five to ten years' of industry experience will be the most sought after, with GCC experience proving the most valuable skills."
Here is an estimate of the expected salary packages for people who associate themselves with
Tax management (large company): $92,000 – $141,000/annually
Financial planning and analysis direction (large): $164,500 – $238,200/annually
Credit controlling (small company): $52,200 – $65,500/annually
Technology
As more and more organizations are boarding the digital transformation train, the need to establish a technological department is becoming actively eminent. Candidates with a diverse skill set and who are capable of handling modern-day technological tool sets are highly coveted by organizations for their big-scale projects. Several organizations provide walk-in interviews in Dubai, so digital evangelists can showcase their analytical and logical skill to interviewers. Most entrepreneurs in Dubai are eager to focus on implementing digital solutions which considerably excel their organization growth.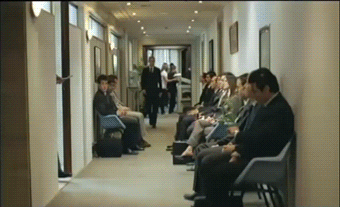 People who are adapt at doing so for others relatively score a solid position in major organizations in Dubai. In fact, Dubai recently covered a magnanimous event with the idea of projecting UAE as one of the most technologically adapt countries in the world.
Human Resource & Administration
Last but not the least, Human Resource & Administration is a rapidly growing service within the state of Dubai. As staffing becomes essential and is high on demand in major organizations in Dubai, the need for staff members who can handle employee relations & organize resources is also in demand. Human resource managers not only organize the employee retention program but also determine which staffing members are required and how they can be adjusted within specific organizations. As UAE is digitally transforming, the nature of work is also rapidly changing which ultimately requires better HR specialists altogether.
Dubai is a land of infinite opportunities. At the same time, it is a great hub for the job market. It is getting competitive by the passage of time. If you are eager to find a job in Dubai, you can always reach out to some of the best recruitment agencies that cancontribute towards progressing your career.
The best thing about Dubai is that it readily adapts job trends which can get them to the top position and that's what makes them one of the best paying places for future jobs. If you are seeking to work with a firm which excels in the field of design and development then look no further than Branex Dubai.
You want a thriving digital presence of business and this platform can become your one-stop-shop-for-all.